Tishas Food is celebrating our 10th Year Anniversary and we like to celebrate it with YOU, our loyal customers!

We are giving out RM50,000.00 in CASH and an additional RM20,000.00 worth of Bonanza Prices from December 2021 until May 2022.

All you need to do is simply collect 5 contest stickers from Tishas Food selected product packaging and answer 3 simple questions.

What are you waiting for!
HOW TO JOIN THE CONTEST
FOLLOW THE SIMPLE STEPS BELOW: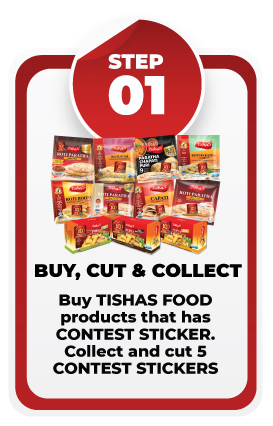 Step 1 : BUY, CUT & COLLECT
Buy TISHAS product consist of
CONTEST STICKERS
Collect and Cut
CONTEST STICKERS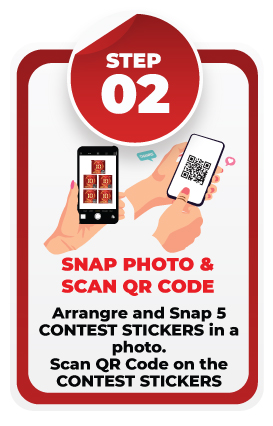 Step 2 : SNAP PHOTO & SCAN QR CODE
Arrange and Snap
Photo of 5 CONTEST STICKERS.
Scan QR code on
CONTEST STICKERS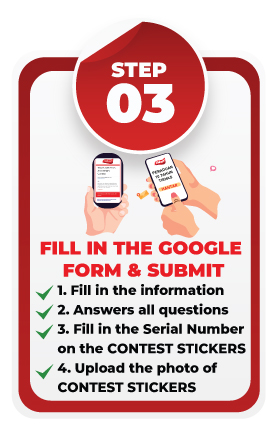 Step 3 : FILL IN GOOGLE FORM & SUBMIT
*Or Complete the google form below:-
https://forms.gle/Ji8r5QujLX73usbo9
1. Fill in the information
2. Answers all questions
3. Fill in the Serial Number
on the CONTEST STICKERS
4. Upload the photo of
CONTEST STICKERS